There's nothing more embarrassing than booking a table for fifteen people at a popular restaurant, and finding that everyone who RSVPs to your Meetup will only commit to a "Maybe", and then only four or five turn up. Been there, done that, bribed the waiter.
However, I'm
thrilled
to report that, for last night's inaugural meeting of
Bloggers of Sydney
, we were expecting twelve people (one had stated he was doubtful, but I had removed the pesky "Maybe" option) and ended up with thirteen! Not bad for a group that's only been around for a few weeks. It was a friendly, chatty, supportive group. I thouroughly enjoyed myself and I can't wait to explore all the new members' blogs.
Due to my zeal in volunteering my services to the
other
blogging Meetup group, there are two February meetings:
Bloggers of Sydney Meetup Group
. For more details, please see the full listing:
http://blog.meetup.com/408/calendar/7184749/
When: Thursday, February 14, at 7:00 PM (Valentine's Day)
Where: Old Vienna Coffee House, QVB, Sydney CBD.
Sydney Weblogger Meetup Group
. For more details, please see the full listing:
http://blog.meetup.com/371/calendar/7185298/
When: Thursday, February 21, 7:00 PM
Where: ArtHouse Hotel, Sydney CBD. Please keep in mind that the ArtHouse bouncers impose a dress code - smart casual.
So, at the moment, I'm balancing two groups. To keep them a bit distinctive, I've suggested that the newly-formed Bloggers group might prove more attractive to hobby bloggers, while the more-established
(but inactive since July 2007)
Webloggers group maintains its emphasis on people who blog as part of their job, or for some kind of remuneration. The Data Miners spun off into their own Meetup group in 2007.
I'll aim for a balance between coffee vs alcohol venues. If you join up one of the groups, please do suggest friendly venues that promote opportunities for people to mill around and establish new conversations. And feel free to promote both groups on your own blogs.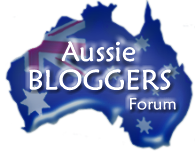 Meanwhile, you can keep pace with the Australian blogging scene online at the wonderful, new
Aussie Bloggers
web site and its very active
Forum
. It's one of the most user-friendly BBS sites I've used! Very impressive network, which only launched last Monday and is off to a great start.